Keep the mess of washing dirty bicycles in one place with this unique design from Bathtubs for Bicycles™ by Forever Stainless Steel®.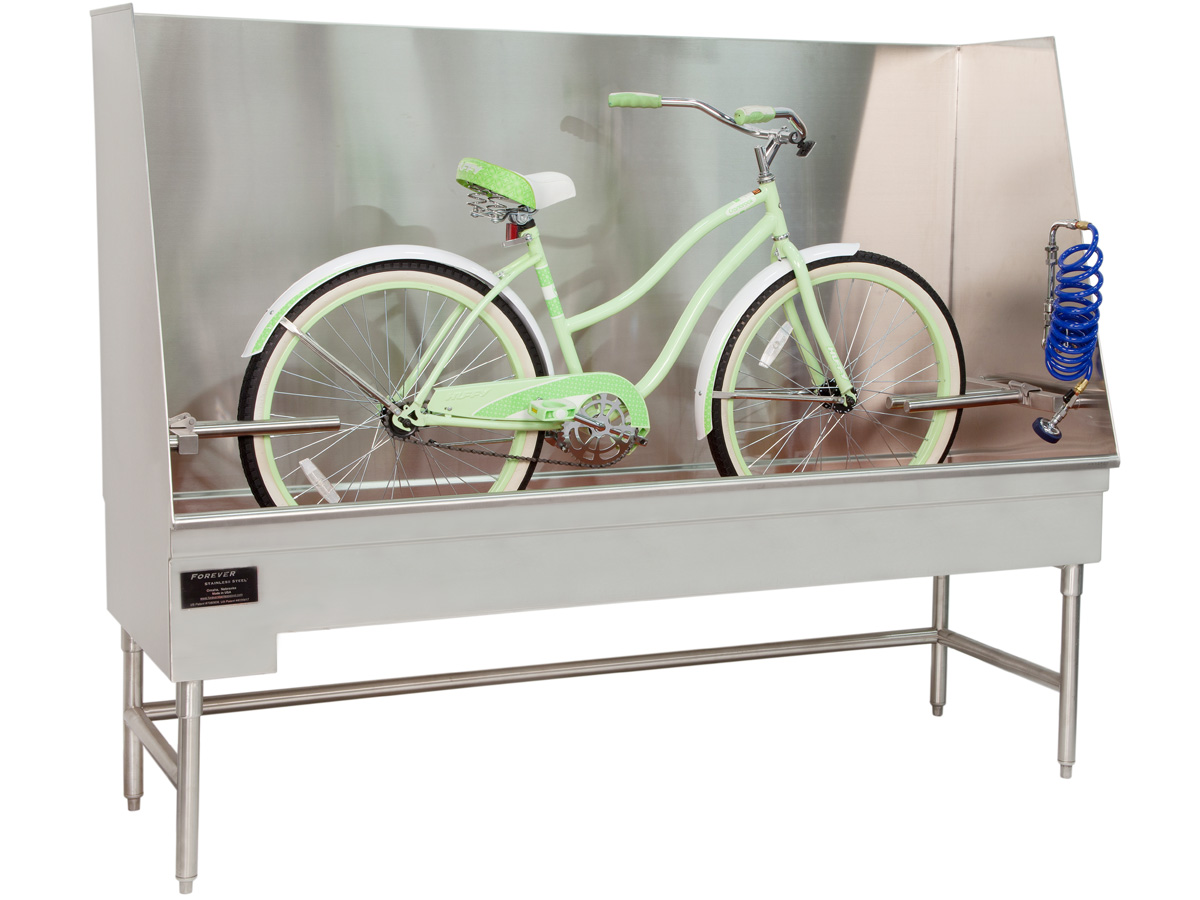 Patented debris catching system* keeps pebbles, mud, and oversized objects from going down the drain (or being spread about). Just lift out the fine mesh basket and dump the contents.
High backsplash keeps spray confined.
Bicycles are positioned on a set of elevated grates, allowing dirt and debris to flow through to the tub bottom and be confined in the drain basket. Grates limit splashback of water and dirt as bikes are being cleaned.
Single inlet fixture with fully adjustable flow rate using a ball valve sprayer.
Self-coiling polyurethane hose that can be extended to 9 foot length.
Choice of right or left-sided drain. Faucet fixture can be mounted on either end.
Easily installed.
14-gauge stainless steel, all-welded construction.
*US Patent #7080608. Other Patents Pending.
Wheel-Retaining Device
Adjustable wheel-retaining device keeps all types of bikes upright and stable, including fatbikes. Bikes can face either direction.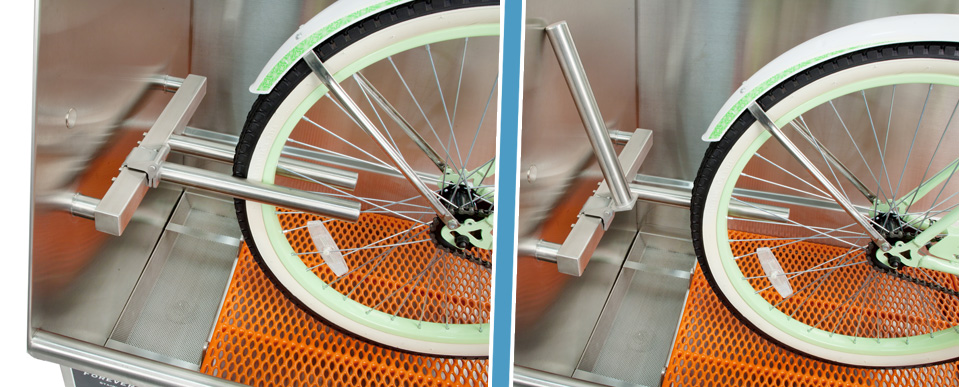 Bathtubs for Pets®
If your project is pet-friendly, Bathtubs for Pets® pet care room equipment is the perfect amenity for pets and their people. Visit Bathtubs for Pets®
Bathtubs for Pets®
If your project is pet-friendly, Bathtubs for Pets® pet care room equipment is the perfect amenity for pets and their people. Visit Bathtubs for Pets®